SCALP MICROPIGMENTATION – SMP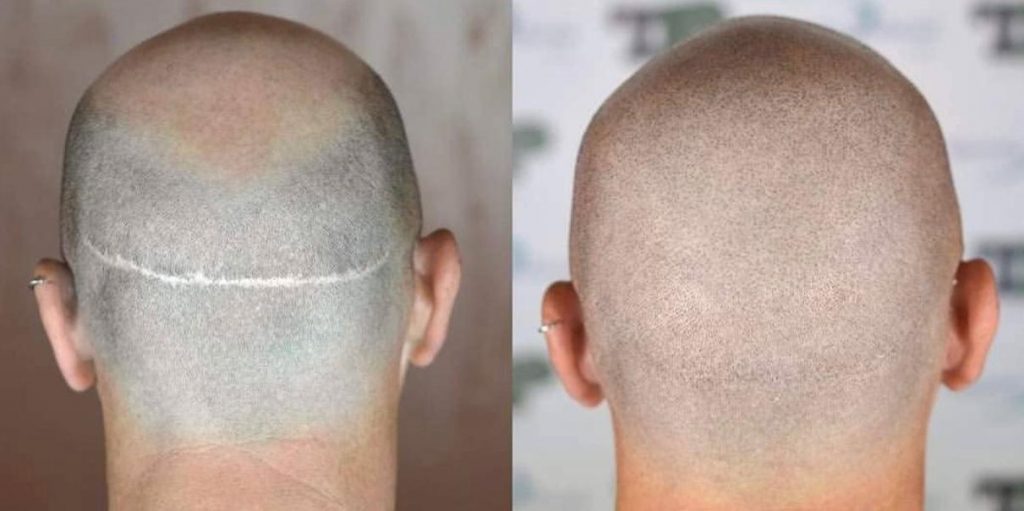 Scalp micropigmentation is often called as tricopigmentation. This procedure is one of the best ways to cover the problems existing on hairy parts of scalp. In the process of treatment, natural pigment micro particles are penetrated into the skin using the device invented specially for this procedure. Milena Lardi (Beauty Medical, Milan, Italy) was the founder of the technique, whose practical experience is more than twenty years.
Milena Lardi taught Dea-Diana Papaskiri tricopigmentation. And Dea Papaskiri was the first throughout Transcaucasia and Russia to introduce the genuine tricopigmentation. The reason for using the word genuine is that permanent tatuagem was often mistakenly called tricopigmentation before. The main advantage of scalp micropigmentation over tatuagem is that SMP uses biological pigment compatible with the natural hair color in each case and it is permanent. Alongside with hair color changes (going grey, hair dying) pigment color changing is also possible through tricopigmentation correction.
Scalp micropigmentation is totally painless, it doesn't cause allergic reactions and it is absolutely biocompatible.
In order to achieve the best natural result, knowing the method in depth is principally important.
Using Scalp Micropigmentation the following results can be achieved:
1. Density effect
In case of diffuse alopecia in women and men;
For perfect post hair transplantation effect;
2. Shave effect
In cases of total and universal alopecia;
In cases of the 6th-7th stages of androgenic alopecia.
3. Scar treatment
In case of existing visible scars after hair transplantation (Stip and FUE methods);
In order to cover post trauma or burn scars.
The time of procedure and the number of sessions depend on the width of problematic areas on scalp. 3 sessions are necessary for perfect result on the 1st, 2nd and 30th days.