Esthetic Medicine and Health Centre ,,DeaMed" is equipped with modern diagnostic and treatment technologies. Highly qualified and experienced doctors are employed in this clinic and here are all the conditions for a patient to be treated by professionals in comfortable environment.
Not only the quality medical service is sufficient for a patient nowadays, we provide maximal comfort, individual care and complete confidentiality to each patient.
The main directions of the clinic ,,DeaMed" are: hair transplantation and hair loss diagnosis and treatment, dermatology, derma-cosmetology, phlebology, in addition to this the clinic offers department of endocrinology.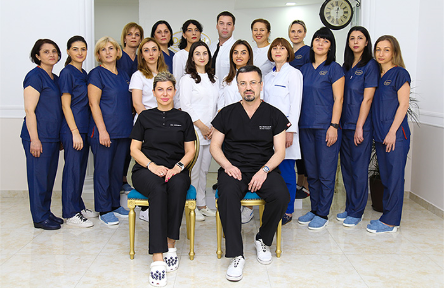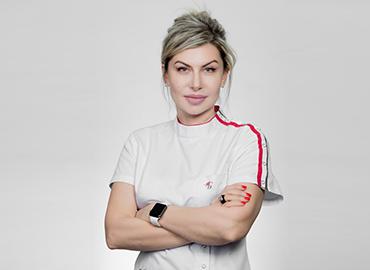 The founder and director of the clinic, plastic surgeon, Doctor of Medicine
Current member of The International Society of Hair Restoration Surgery. (ISHRS USA).
President of Georgian Society of Hair Restoration (GSHR)
Current member of Plastic, Reconstruction and Esthetic Surgery of Georgia (GeoPRAS).
President of the Russian Society of Hair Restoration Surgery (RSHRS)
Current member of the Society of Plastic Surgery of Russia.
The dissertation work about hair transplantation in scars, which is the only one in the world belongs to Dea Papaskiri. She is the author of two inventions and 14 scientific works in the field of hair transplantation.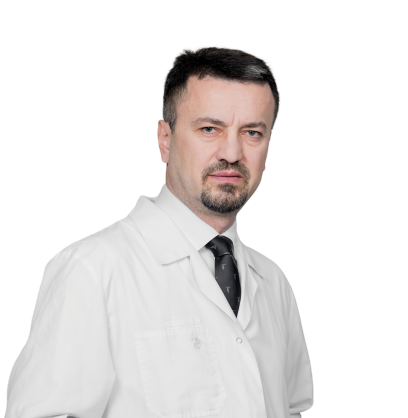 The medical service quality control and scientific directions manager of the clinic ,,DeaMed", surgeon, Doctor of Medicine, Professor Alex Makharashvili
The founder of The Association of Hair Transplantation and Trichology.
Current member of Plastic, Reconstruction and Esthetic Surgery of Georgia (GeoPRAS).
Current member of The International Society of Hair Restoration Surgery.(ISHRS, USA)
Current member of Society of Plastic Surgeons of Russia.
Aleksiy Makharashvili is the author of two inventions and up to fifty scientific works (13 of them are in hair transplantology), regular participant of international congresses as a listener and as a presenter as well and section moderator.
It must be mentioned that a number of innovations and steps forward are connected to the names of Dea Papaskiri and Aleksiy Makharashvili.
In 2003 Dea Papaskiri and Aleksiy Makharashvili founded the first hair transplantation specialized department in Moscow (LISINE-NET.RU), which is still functioning successfully. 
They invited a US based Georgian professor Tamaz Tamazashvili, who was the founder of the first hair transplantation clinic in Georgia "Talizi". Sadly, T. Tamazashvili left the clinic work soon and started work at a death donation company in New York, where he is successfully occupied until now.
In 2004 Aleksiy Makharashvili and Dea Papaskiri started preparing new recruits in Georgia and within eight months they succeeded to have a whole team of doctors and nurses, trained according to the newest hair transplantation technologies of that period. This is how the clinic "Hairline International" was founded in Georgia and its founder is a professor Aleksiy Makharashvili.
And in April of 2018 a new, modern and progressive clinic "DeaMed" was founded by Dea Papaskiri in Tbilisi.
Our Advantages:
The clinic uses all of the existing progressive methods and technologies in the sphere of hair transplantation: FUT, FUE, BHT (Body Hair Transplantation), LHT (Long Hair Transplantation), hair transplantation in scars, restoring the tip of a brow and moustache.
Transplantation is conducted either with tweezers or with implants.
Maximal thickness and natural look of transplanted hair.
Transplanted hair viability is 98-100%.
We use small punches with the diameters of 0,6-0,9 mm (mainly 0,8) during FUE method and more than 5000 grafts can be transplanted within a surgery.
Number of grafts is over 8000 during the combined method (FUT+FUE).
During FUT (Strip) method modern plastics of the donor area is used, which avoids rough scar lines on the back of head.
Short rehabilitation period. Patient can go back to normal life right on the second day of surgery.
High qualification of medical staff and the equipment enable the clinic to conduct 4 surgeries a day.
High scientific activity and pedagogical experience.
The biggest advantage of our clinic is highly qualified doctors with great experience, including two Doctors of Medicine and one Professor. The staff has 16 years of experience in hair transplantation and this leads to the desired results of a patient.
Unfortunately, there is a tendency today to describe hair transplantation as a simple, cosmetic manipulation, which can be conducted even by assistants. In fact, hair transplantation is surgical operation, though with minimal invasion, but still is connected with human physiology and anatomy. That's why is must be conducted only by a professional surgeon, with constantly improving qualification.